Wendy here again to share two more layouts I created using the Love is in the Air kit, man do I ever love this kit!
I loved the rustic feel of this wood paper that was included in the clean kit and yet I sometimes struggle with these type papers. This page actually came together in just a few minutes by placing the arrow paper on the darker background paper! I knew I wanted to include the chevron piece to show movement as does the arrow paper as having a young child with diabetes is a constant adjustment to meds and what can be eaten. The canvas heart was perfect to document how my heart felt that day that our son ended up back in the hospital holding onto his daddy's hand and his Mr. Bear for comfort. This was a difficult time for me and I really felt like my heart was breaking because I wasn't able to be there as we have 5 others and our youngest needed me at home with him. The overall layout had a brown feel to it, which while very masculine, was also drab, but by adding in a few pops of red I was able to take the layout from drab to wow in just minutes.
Here are some close-ups of the details...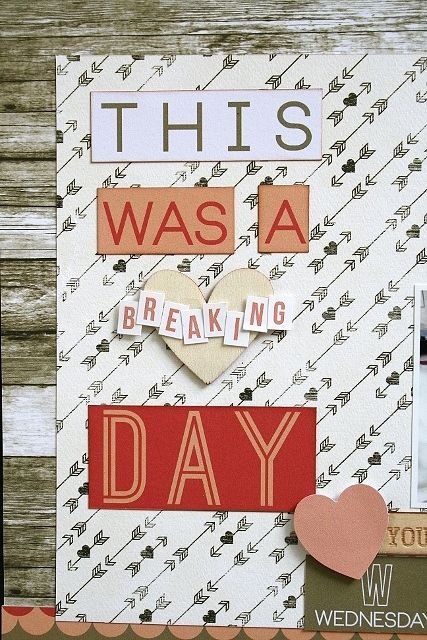 The next layout I made was just to see if the Teresa Collins papers would work on the American Crafts grid paper included in the clean fun - I really wasn't sure, but I LOVE the page that resulted!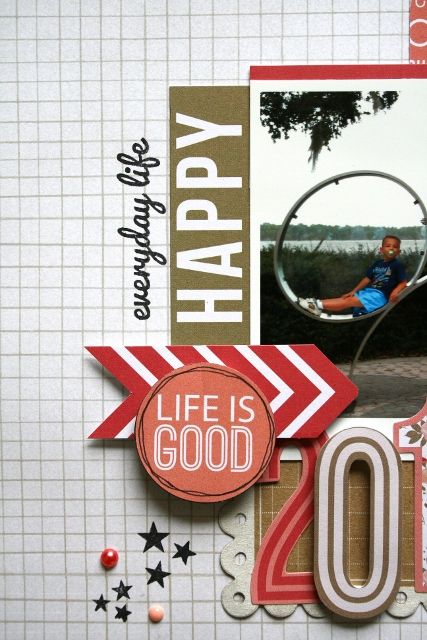 Thank you Frosted Designs for the chance to work with this amazing kit, I have loved every moment of it!
The Love is in the Air Kit is available in the Frosted Designs Store!
7 Comments »