Hi!! My name is
Cathi
and I am so excited to be joining Frosted Designs
in their new adventure opening up their shops!!!
Here are a few things about me:
I met my husband doing traditional Irish set dancing...
I speak French fluently having lived in France as an au pair for a year.
I was a quilter before I became obsessed by papercrafting, love to use sewing on layouts!
I have lived in Ireland for 16 years and still have a strong American accent.
I backpacked alone from England to Egypt when I was 23, made amazing friends and memories along the way.
I pulled out my Prima Delight papers and embellies again for this layout. I just love this bubbly background page, lots of texture and soft colors on this one.
I used lots of scraps to layer under my photo. The photo is of Aisling during a forest walk we took back in June, exploring the woods and looking for fun things to collect. I also used some of the paper to make a few flowers for the layout and punched out a butterfly from the Martha Stewart Monarch punch.
I added some UmWow Chevron Confetti, a ticket, and a couple of the Flairs from the Delight collection.
I fussy cut the bird and ruler images from the paper collection, then added lots more bubbly circles using my Heidi Swapp Confetti Stencil and some molding paste. I added a little stamping and some
And because I had a gorgeous fussy cut teacup I decided not to use on the layout, and lots of leftover papers and embellies, I whipped up this card with the leftovers... Love when I can do that!!
This week Frosted Designs is having a special on their Prima Delight range, so if you like these papers and embellishments as much as me, run right over to the
store
(**US store only**) and use the coupon code:
PRIMA30
for 30% percent discount on
ALL
their Prima items in the store! This coupon expires Oct. 5th.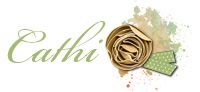 10 Comments »