First, I'd like to say THANK YOU to everyone who participated in Sunday's With Sandee last month!! We had sooo many fabulous entries, from so many talented members!!! I hope to see just as many creations this month!!!
As I stated earlier in the month, we had TWO fabulous sponsors lined up to show our appreciation for all of your hard work!!!
After Midnight Design is providing a $15.00 Gift Certificate to her online Etsy shop full of fabulous digital sheets!!!
The lucky recipient of this prize goes to:
FredaF Prinatbles
is also offering three packs of
printables
and a coupon for her store!!!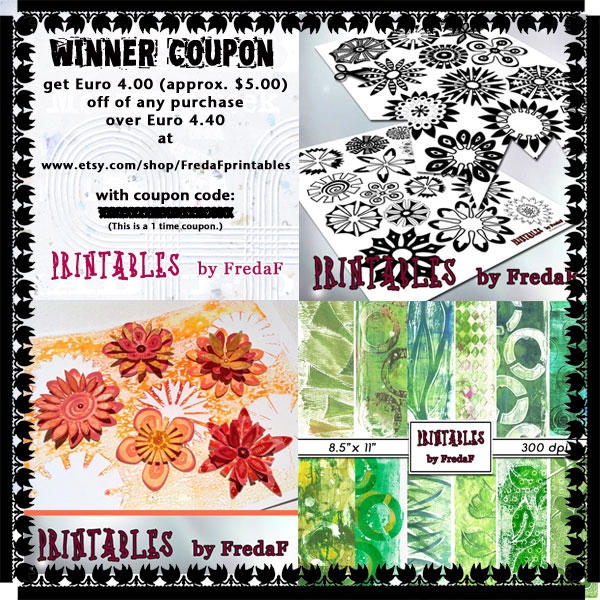 The lucky winner of this fabulous prize is:
Sandy Beach!!!
Congrats ladies!!! Please email Brandimatos@gmail.com within the next seven days to claim your prizes!!!! Don't forget to play along this month for an AMAZING prize from Lindy's Stamp Gang!!!!
-------------------------------------------------------------
Since today is jam packed with information about winners and prizes ( no one's complaining right?? ) I'll send you off to watch my video:

And as usual, you get a print out of the Limbo lettering for you to keep in your file folder:
Here's my little practice page that I created:
Give it a whirl and post what you make over on
our FB page
for a chance to win June's prize!
---------------------------------------------------------------------
We had such a fabulous turn out last month with our SWS series!!! Let's do it again and rock those pages!!!
As previously stated, there will now be a PRIZE offered to one lucky participant at the end of each month!!! Just upload your SWS inspired creations to our FB page for your chance to win some fabulous prizes!!!
This month, Lindy's Stamp Gang is generously offering up a $30.00 Gift Certificate to their online store!!! That's right... $30.00 to spend on glorious products!!!! From Magicals, to embossing powders, to mists... With LSG, it's all fabulous!!!
What do you need to do?!? It's easy!! Upload your SWS inspired creations to our FB page in that month's album!!! For each week you "play along", you gain one entry! That's a total of four entries for the month that are available to you! The more weeks you play along, the more your chances of winning are!!! At the end of the month, we will put the entries into a random number generator to draw the winner!! Easy peasy, right?!?
So what are you waiting for?!? Let's see those pages!!!
6 Comments »